Academic K-12 Subject Tutoring
Tutoring is a common means of offering extra help in school. At some point or the other, every student struggles with a subject in a particular grade. It's important that they get extra assistance before they fall behind other classmates. Academic subject tutoring is great way to provide extra guidance that helps students get back on track with the whole class. Many schools offer tutoring services to students after class so that they can learn in the school environment.
This type of tutoring involves providing one-on-one attention and guidance in a particular subject. The tutor gives different tasks that help the student overcome specific issues they encounter in a subject.  When in a class full of students, kids may feel ashamed to tell or ask for extra help as they're scared that the others may call them "dumb," or the teacher may perceive them as "weak" students. On the contrary, it's the opposite. A student seeking extra help shows dedication towards academic improvement and getting better instead of giving up, which is very easy to do. To learn more about academic K-12 subject training, read further below.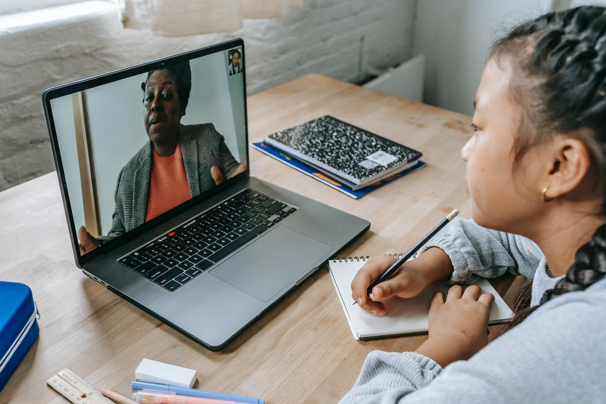 (Source)
What is Academic K-12 Subject Tutoring?
Academic subject tutoring is a customized academic journey for different students who struggle with classroom curriculums. To help students, academic subject tutoring involves one on one setting between the tutor and the students within the school premises. This allows them to learn in an organized manner.
From subjects like English and history to math, students can get tutoring in all subjects. Considering the current situation due to the pandemic, you can also opt for online subject tutoring to help your child learn from the comfort of home. You will get weekly tutoring, depending on how much help you need and the number of subjects you need help in
Benefits of Seeking Academic Subject Tutoring?
1.     Teaches Control
Sometimes, it's hard to understand the concept of control during your early school days, and you gradually learn that as you give assessments. Tutoring helps in achieving self-control when understanding something and applying it in your daily schoolwork or examinations. Control is an important trait that comes in handy when making other decisions in the outside world that don't involve academics.
2.     Customized Teaching
You receive tailored teaching, which can help kids catch up in the classroom later on. Tutors customize instructions for you according to your pace and skill. This is why it becomes easier to understand something you didn't get in the classroom. This also makes kids less nervous to ask or answer questions, as the questions only direct to you.
3.     Makes You More Confident
As you achieve skills through tutoring, you become more confident when it comes to answering questions in front of the class. Tutoring helps create a safe place where no one will judge you, even if you give the wrong answer. Continually practicing to say the right answer every time will help you do well in school and boost your self-esteem.
4.     Good for College Preparation
Going to college can sound a bit never-wrecking, but you can easily get an acceptance with the help of tutoring. Here, it trains you to manage your skills and draw out study plans. You also achieve a sense of studying individual as students have to do this a lot in college.
5.     Receive Proper Attention
In classrooms, it's hard for the teacher to give every student individual attention. This makes tutoring the perfect place to achieve that one-on-one attention. This way, the tutor can adjust to your way of studying and tailor instructions according to the students coping methods.  One-on-one attention also puts you a bit at ease when asking a question related to a particular field of study. For some students, the task of asking questions can be anxiety-inducing. Nevertheless, tutoring gives you the time to grow comfortable with the instructor so you can easily ask them for something.
6.     Improvement in Academic Performance
The main point of receiving tutoring is to improve your skills in class and as well in exams. Trying surely does help you achieve that with the right set of concentration. Tutors put in a lot of effort when explaining even the simplest or smallest detail. Not to mention, they're willing to do it a million times until you get it right. But besides improving your academic performance, subject tutoring uplifts your self-confidence.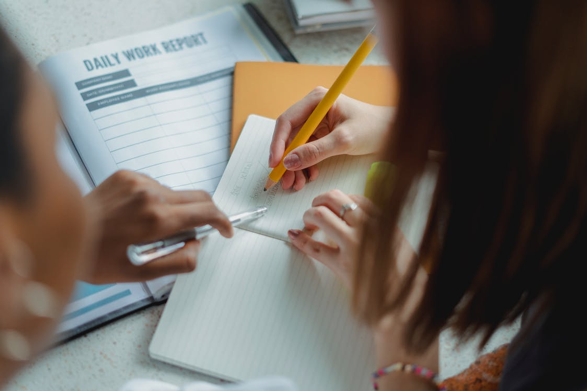 (Source)
Academic K-12 Subject Tutoring: Takeaway
If you feel like your child struggles with a particular field in school or has issues concentrating, the best way to get rid of these issues is via academic K-12 subject tutoring. At King Education, we provide students with skilled tutors possessing the right qualifications to help a child struggling academically. If your child is facing a similar situation, book a free consultation with us to get detailed answers to your queries.