Academic Tutoring: Could Your Child Benefit?
Parents choose academic tutoring for different reasons. Some parents cannot give proper attention to their children. Others think that having a tutor will bring consistency to their child's academic process. Regardless of the reason, academic tutoring will help your child in numerous ways. It will improve communication and learning skills. Also, your child will feel confident, learn new techniques, and develop skills to ace their exams.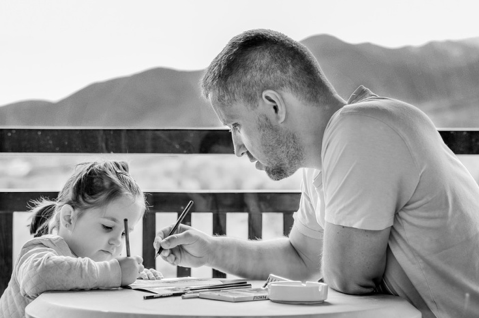 (Source)
A tutor will give separate attention to your child that they cannot receive from crowded classrooms. Some children cannot perform well in classrooms because get distracted very easily. They can only learn in a private environment where they can open up and share their ideas. So, if you find your child struggling to keep up in their classroom, you can hire a private tutor. Also, an academic tutor will keep your child on track during vacations such as during summers and spring break.
Benefits of Academic Tutoring
Academic tutoring is essential as it enhance a child's learning and studying skills. When a child receives individual attention, they can achieve their life goals with confidence and motivation. A reputable and experienced tutor in your child's life will increase their chances of success. Here are some advantages of hiring an academic tutor:
1.     One-on-One Session
One-on-one sessions will help tutors understand your child's behavior and nature. That way, they can construct a new learning style specific for your child. An academic tutor acts as a private teacher but the difference is that they will give dedicated attention to your child.
2.     Unique Learning Experience
When you provide your child with an individualized learning experience, they will develop their learning skills. A private tutor will customize activities and lessons according to your child's capabilities. Your child will never get this type of attention in the classroom.
3.     Improved Attitude Towards Education
When a child is under the supervision of a private tutor, they will learn as well as have fun. A professional tutor will consistently motivate your child by praising them. This constant encouragement will enhance your child's morale so they feel less overwhelmed and frustrated.
4.     Enhanced Academic Performance
An academic tutor will help your child prepare for exams and tests. Furthermore, they will understand the weak points and individually work on them. After hiring a private tutor, you will notice a significant improvement in your child's grades. Their grades do not just come from learning, but also developing a better understanding of their subjects.
5.     Self-Directed Learning
A tutor will develop your child's confidence and with time, they will initiate their school work all alone. In short, a tutor will help your child control their learning pace.
6.     Positive Work Space
Schools are full of distractions that prevent your child from focusing on their education. Learning in a distraction-free environment will help them focus on learning. When you hire a professional tutor, they give complete attention to your child. This enhances skill development for your child so they can better tackle obstacles in the future.
7.     Development of Good Study Habits
Private tutoring will develop new skills and studying habits that will help your child throughout their life. Using these skills, your child can succeed in future challenges and achieve their goals.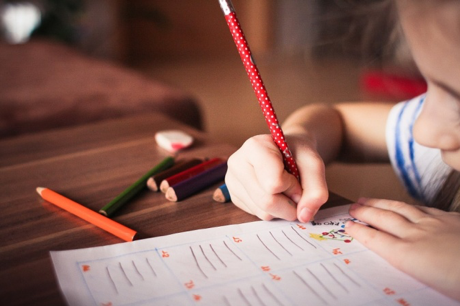 (Source)
8.     Self-Esteem and Confidence
Your child's confidence and self-esteem are important to develop new skills. A tutor will contribute time and efforts to improve your child's confidence so they can address their problems. That way, a tutor can understand their weaknesses and provide better guidance to improve their skills. They will offer customized resources so your child performs better in the classroom.
9.     Independence and Responsibility
A tutor will teach your child techniques so they can expand their ability to complete school assignments all alone. Your child will understand their responsibilities toward education and focus on their personal growth.
10. Tackle Learning Obstacles
When you hire a private tutor for your child, they will feel comfortable and communicate challenges while learning. Whether it is about math, writing, or reading, a private tutor will develop a proper plan to solve the challenges.
11. Social and Behavioral Skills
Besides academic development, an academic tutor also focuses on social and behavioral development. They will communicate with the child and help them adjust to the environment.
12. College Selection
An academic tutor will help your child get through the stressful challenges of college. They will develop advanced skills, create study plans, and enhance their time management skills for college entry tests.
Academic Tutoring: Conclusion
King Education LLC offers private tutoring programs to enhance the confidence and academic skills of your child. If your child is dealing with challenges in school, we can develop their learning and critical thinking skills to tackle future challenges.
If your child is having challenges learning in class and could benefit from academic tutoring, contact us at (917) 768-6151