Want to know all about the SAT test? Many colleges and universities consider SAT scores as entrance exams. The SAT includes multiple-choice questions and answers that are essential for college admissions. Many institutions such as King Education help students succeed in SATs by offering effective techniques and resources.
The SAT exam helps colleges evaluate the capabilities of the students and anticipate their future performance. When you apply for a college the admission committee will review your high school GPA along with your SAT score. Once you qualify, they will finalize your admission after going through your application.
As a standardized test, it measures your capabilities and skills and has important consequences on your academic career. The importance of SAT depends on the college you want to apply to. When you have higher scores in your SATs, you have better opportunities. Here are some benefits of taking SAT examination:
While preparing for this exam you will develop advanced reading and writing skills that will help you throughout your career.
SAT improves your numerical knowledge.
If your scores are higher, you can easily apply for a scholarship
The fee of SAT is lower than other entrance tests.
You can develop basic level knowledge in Math and English.
Many educational institutions help students to score higher in SAT exams.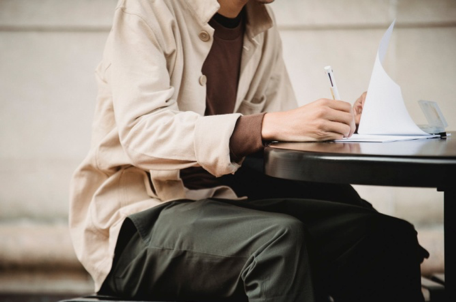 (Source)
Overview of SAT Examination
Below you will find three sections of SATs:
1) Evidence-Based Reading and Writing Section
There are 96 questions in this section. You have to answer these questions in 100 minutes. There are two sub-categories of this section. These sub-categories are the reading tests and the writing and language tests. The scores in this section range from 200 to 800.
This is one of the longest tests in the SAT. It includes 52 questions that you need to answer in 65 minutes. The test will include five passages with multiple-choice questions. These passages may also include charts and graphs according to the content. The main purpose of this test is to evaluate the ability of the student to analyze evidence and understand complicated words.
SAT Writing and Language Test
This is the second test and includes 44 questions. You need to complete these questions within 35 minutes. There are four passages in this test. Along with these passages, you will receive 11 multiple-choice questions. These passages will also include charts and graphs. These questions will test your grammar, rhetoric, usage, and style of the English language.
2) SAT Math Section
The math section includes two sub-categories and you need to complete them both in 80 minutes. It includes 58 questions in total. The score of this test also ranges between 200 and 800. Most of the questions are multiple-choice. Some questions will include a grid so you can write the answer. The major math topics for this section are problem-solving, algebra, data analysis, and advanced math. The advanced math questions will include complex numbers, trigonometry, and geometry.
Math No-Calculator Section
In this section, you cannot use a calculator for the answers. You will get 20 questions in this section that you have to answer in 25 minutes. These 20 questions will include both multiple-choice questions and grid-in questions. The topics include algebra and advanced math.
Math with Calculator Section
In this section, you can use a calculator to answer the questions. The duration of the test would be 55 minutes and you have to answer 38 questions. This test also includes multiple questions and grid-in questions. You can also use a scientific calculator to calculate the values for graphs. Only a few questions in this section will require a calculator.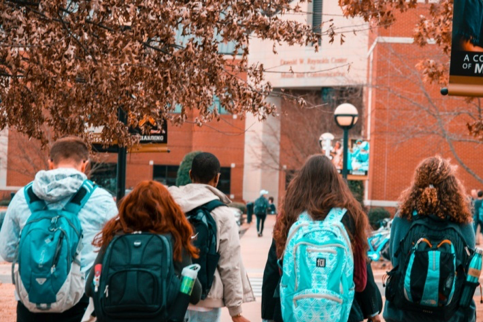 (Source)
3) SAT Essay Section
This section is optional and you have to complete this test in 50 minutes. The test includes a speech or commentary. You need to closely read the passage and assess the reasoning, language, and rhetoric proposed by the author. You need to give an analytical evaluation of the passage. You will receive scores in three divisions that include analysis, writing, and reading. Your score will range between 2 to 8 for each section.
All About the SAT Test: Conclusion
King Education LLC has the best tutors for academic tutoring and SAT prep courses. We will help you learn strategies and techniques to get high scores on the test. Our SAT program help students succeed in their college entry test examination.
Besides the SAT program, we also advise you on your college admission applications to improve your chances of acceptance to your dream college. Whether you are looking for academic tutoring or a math tutor, we can help you in achieving better grades.
Contact us at 917-768-6151 or visit our website for a free consultation.