Are SAT Prep Courses Worth It?
Are you considering taking SAT prep courses? Will it actually help improve your score? Is it worth itMany students eventually take the SAT for college admissions. Faced with the challenge of getting a good score, many students and parents wonder if SAT prep courses are worth it. Hundreds of institutions offer SAT prep courses, claiming they can improve your capabilities and SAT scores. The prices of these prep courses can vary depending on the institution and its services. While applying for college admission tests, students can't take risks when it comes to preparing. But it's no easy task for students with no knowledge of the SAT. So if you want to ace college admission tests, you need to prepare for them. That's where SAT prep courses come in. You can join SAT prep course with highly qualified tutors at King Education to increase your chances of admission to the best colleges in NYC.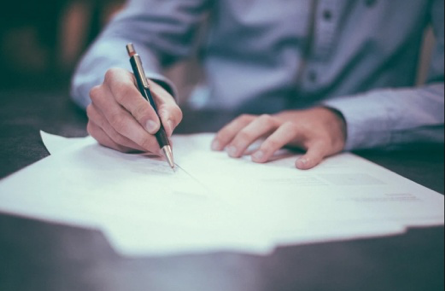 (Source)
How Effective are SAT Prep Courses?
When you visit different private counselors or companies for SAT prep courses, they will tell you that they can help improve your score by 100 points or more. However, the reality is different from what they claim and unfortunately much less impressive. A study by College Board suggested that SAT prep courses increased their verbal scores by 10 points on average. For their math score, they were able to get 18 more points. Another study by NACAC in 2009 showed that students improved by 10 points in critical reading, while their math scores improved by about 20 points.
Experts in the profession conducted these studies ages ago. Today, SAT preparatory courses can improve up to 30 points on average. In another study, NACAC revealed that about one-third of universities consider even a slight increase of scores while conducting admission tests. Many colleges conduct specific tests for admission. To qualify for those tests, even a slight change in your score will decide your acceptance and rejection for their entry tests. If 30 points can make a world of difference, aren't you better off taking that chance?
Besides admissions, colleges and universities also consider SAT for scholarship eligibility. Therefore, you need to make an additional effort to achieve the highest possible scores. SAT prep courses help students boost scores so they can succeed in their admission tests and increase their chances for a scholarship.
Benefits of SAT Prep Courses
Here are some benefits of taking SAT prep courses for your college admission test:
1.     Provides Strategies
When a student takes the SAT for the first time, it's possible that they're unaware of certain types of questions. Having appropriate strategies to solve questions can prove helpful. Most students who are about to take the test understand the concept of elimination for multiple-choice questions. However, they still need some SAT material to perform well in the test. SAT prep courses offer materials that help create a strategy for the final test. In this case, math is one area where you should have a strategy to instantly find answers, effectively increasing your ratio of correct answers.
2.     Tips for Efficiency
While taking the test you should understand the importance of time. Many students panic when they have less time to complete the test. They forget everything they know because they consistently think about the clock ticking. You have to complete the test before three hours. But, when you have to write an essay, you receive an extra 50 minutes. So, if you intend to get the best possible score, you need to become more efficient. An SAT prep course helps you achieve the best results by guiding techniques to complete the test quickly, yet accurately.

(Source)
3.     Gives a Framework for the Material
Prep courses offer a framework to the students so they can understand the type of test they would be getting. The outline they receive will help them understand the sections and content. Sure, prep courses can't prepare students for the exact questions they will get on test day, tutors can help with question comprehension. They will frequently give tests on a similar pattern so you get used to it. Furthermore, they will develop your critical thinking skills and help you understand the concept behind each question.
Are SAT Prep Courses Worth It?: Conclusion
At King Education, we encourage students to become responsible and take initiative about their future. We understand that college is the start of a new journey for students. You can accomplish your dream of going to your dream college if you have the dedication to ace the SAT. Our goal is to help you succeed in the entrance tests as well as enhance your learning skills.
Joining our SAT prep program is always a good investment for dedicated students. Our SAT program includes custom workbooks, in-class hours, home assignments, practice exams, and other essential materials. If you want to achieve the highest SAT score, give us a call at 917-768-6151 or schedule a free consultation.
KING EDUCATION LLC
99 Madison Ave.
Suite #5025
New York, NY 10018
(917) 768-6151
info@kingeducation.com