Do You Need SAT Coaching? Call King Education
Do you require immediate SAT coaching for your college admission? You are in the right place. Before acquiring services, it is best to review the level of expertise and results they guarantee. Many SAT prep businesses, institutions, and companies guarantee results for your SAT's.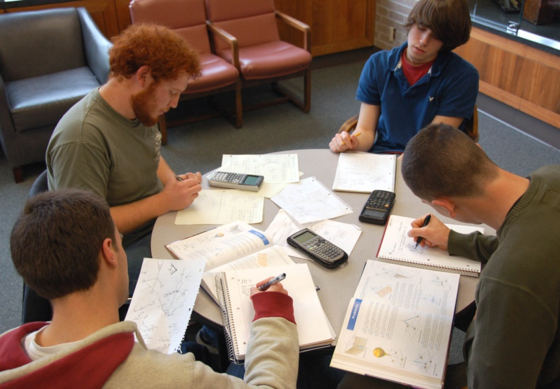 (Source)
However, bear in mind that while these claims might not be completely accurate, you should only go with the best SAT coaching institutions. In fact, self-study, self-determination, and honesty play a vital role in your prep in accordance with SAT coaching.
What is the SAT?
SAT is the entrance exam for admission in universities and colleges in the United States. It is a test that comprises many MCQs, administered by the College Board. SAT test scores are important for the college admissions process, and those with higher SAT test scores are more likely to get shortlisted by the college admissions officers.
Therefore, you should assume SATs as criteria that colleges use to compare applicants. In reality, the tests measure the competency and skills of a high-school student. Regardless, the importance of SATs can vary from school to school. The higher your test scores, the more college options you have.
What Does the SAT Comprise?
First and foremost, there are four main components of the SATs. These e Writing, Reading (Evidence-Based), and Mathematics (math with calculator and without calculator). SATs also comprise an Essay section, which is optional. Nevertheless, the optional Essay scores remain separated from the overall test scores.
In addition, certain schools and colleges make it mandatory for you to complete the optional essay section as part of their admissions process. The overall test itself can take as long as 3 hours and 50 minutes, whereas generally, it is no longer than 3 hours.
Scoring of the test takes place on a 200-800 point scale. The score on the new SAT ranges between 400 and 1600, whereas the optional Essay score remains separate.
Do You Require SAT Coaching? Does it help?
Coming down to the most important question, does SAT coaching help? Firstly, you should know if you require SAT coaching or not. In cases where students lack time due to missing deadlines, not studying year-out, or other reasons, it is best to seek the help of experienced professionals who can give you the best advice and help with the preparation.
Further, the skills and knowledge of experts are another reason why you might decide to take on SAT coaching. On the other hand, students who don't want to rely solely on self-study seek the help of SAT tutors.
SAT coaching may increase the total SAT examination fees, but it is worth it if you require it for the reasons above and others. Having an SAT tutor to guide you throughout the preparation process can help you achieve high tests scores.
SAT coaching aims to design classes and schedules to help students with preparation for the tests. Hence, it is important for you to designate a certain amount of time, especially for preparing and achieving higher SAT test scores.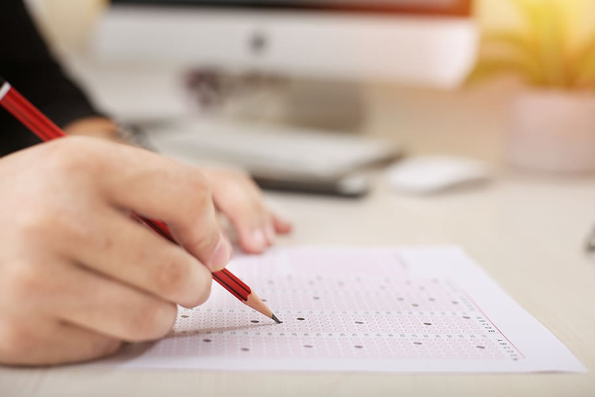 (Source)
Why is an SAT Tutor Important?
What makes SAT coaching tutors important? They have in-depth knowledge of the test-taking process and know more about the SAT examination than any student appearing for the first time. Additionally, they are able to understand the test sections better where a student lacks. By outlining the areas of improvement and suggesting practices to help get higher test scores, SAT tutors can help you get admission into your dream college.
Altogether, they can guide you handle time pressure, time management, content learning, test preparation, queries, problem-solving, and more. Thus, the best way to increase your chances of scoring big in your SAT is to work with knowledgeable SAT tutors.
SAT Coaching: Conclusion
Preparing for your SAT, ACT, or other college and university admission tests can be tiresome. The right guidance can provide you with the vital information that you might be lacking. On top of that, working with professionals who have impeccable experience in the college admissions processes can pave the way to your future success in academics and professional career.
Do you require SAT coaching? Are you missing out on close deadlines? There is no need to worry because King Education can help you. We offer a range of services, including SAT preparation, tutoring, learning pod expertise, and more.
Call us today to schedule an online session!
King Education LLC
99 Madison Ave, Suite #5025
New York, NY 10018
https://www.kingeducation.com/
---
Reference Links
https://www.princetonreview.com/college/sat-information
https://www.indiaeducation.net/studyabroad/international-exams/sat/advantages-of-taking-the-sat-test.html
https://www.cfbisd.edu/about-us/news/story/~board/all-district-news/post/10-awesome-reasons-to-take-the-sat
https://www.collegeraptor.com/getting-in/articles/act-sat/why-is-the-actsat-so-important/