Educational Consulting: What Is It & Do You Need It?
Educational consulting is when a group of professionals help pave the way for students and their parents in terms of educational goals and career life. It can be overwhelming to decide on what school or college you should attend. Not to mention, considering other prospects, such as finances, can get quite frustrating, especially when you don't have the right info.
Choosing the wrong college or paying a higher fee for something you don't want to study is very common, but it's something you should avoid. To prevent this from happening, you should acquire help from an educational consultant. You may feel like you don't need one, but once you start talking to them about your future educational plans, you'll be more surprised about the new paths they can offer guidance on.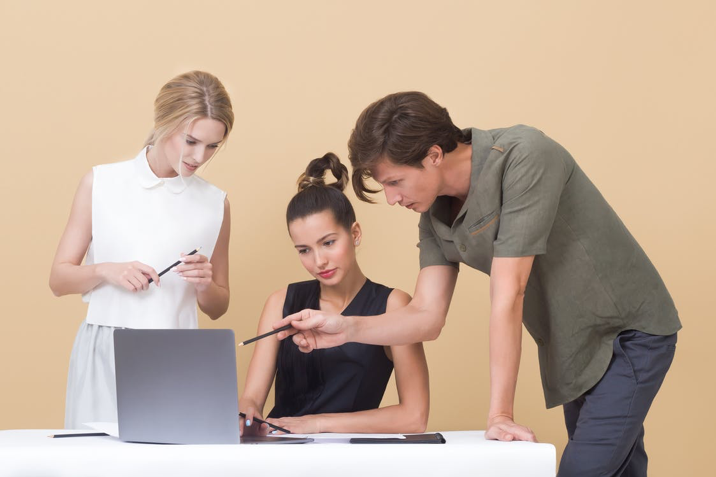 (Source)
What is Educational Consulting?
Educational consulting consists of a group of educational consultants that helps students plan their educational future. They counsel you according to new advancements and practices in the field of education. Before they offer potential plans, they will first get to know what you want to achieve in the educational field and what your goals are after graduating. Keeping all of this in mind, your educational consultant will then help draft your educational plan.
Educational consulting is a very broad field. Hence, you can get access to different services. Some of the most common services these consultancies offer include admission in schools and colleges, career counseling, counseling in studying abroad, course advisory, and financial planning. Different educational consultancies offer some of these services or all. Before choosing which consultancy to attend, you must check if they have the required services.
An educational consultant is helpful if you mess up a step or procedure during your educational path. They help give solutions for all your educational problems and also offer students training programs so that they are well-trained when they enter the highly competitive world.
Educational Consulting: Why You May Need It
At some point in life, halfway through your education, you will need a little bit of guidance and professional advice as to what path to take. You may have already decided your path, but the journey can get a bit tough, and make it a bit easier and more organized; an educational consultant will help you do that. Mentioned below are some of the reasons why you may require educational consultancy and how it will benefit you.
1.     Guidance in Choosing the Right Course
You will have to make a decision on what you want to study in the future and excel in that, paving your career path. It can get quite confusing when choosing one course, especially when you're not sure what you really want to do. An educational consultant will help you explore different options according to your preferences.

(Source)
At the same time, they will also recommend good universities and colleges that excel in the fields you're interested in. Educational consultancies have plenty of information regarding different universities and are well aware of their admission and interview process. This will help you get into the right university, ensuring a smooth admissions process.
2.     Explore Your Skills and Characteristics
If you're still not aware of all your capabilities and hidden skills, an educational consultant will help you recognize them by analyzing your personality. You will have to talk about your different interests and dislikes that will help them analyze you correctly. By doing so, they will give you educational advice based on your personality and interests, putting you on the right academic path.
3.     Acquire Career Counseling
Unlike some, many people struggle to choose a career path, and this can get very frustrating. To get everything in perspective, you can seek career consultancy from an educational consultant. They will advise you on a few good career paths according to your potential.
4.     Advice on Financing Future Studies
Financing education is one of the biggest issues you may face, as higher education puts a heavy load on the pockets. An educational consultant will help resolve your financial concerns and provide you with an alternative that limits your financial burdens. They will also offer different scholarships based on your academic growth.
5.     Preparing For Exams
There are a few exams that you need to ace but are excessively difficult. It's normal to stress out during your examinations but to lessen the stress, you can seek guidance from an educational consultant. They will guide you as to how you can prepare for your exams and may provide you with the necessary study material.
Educational Consulting: Takeaway
Educational Consulting is just what you need to get your future organized, including your academic and career life. If you want to achieve the best professional educational consulting services, then you must seek that from King Education LLC.