How Does Small Group K-12 Instruction Work?
Small group K-12 instruction is a learning strategy that helps strengthen students' academic foundations.  Many students deal with learning deficits that remain unattended. Meanwhile, some join the school after a long gap, which keeps them behind. Small instruction groups help facilitate these kids and provide them with effective one-on-one learning that can help them catch up with the rest of their mates in school.
Small group instruction is common in many schools for K-12 and helps eliminate different learning issues children struggle with within a full classroom. If you think that your child can benefit from small group instruction or want to learn more about this method, read on.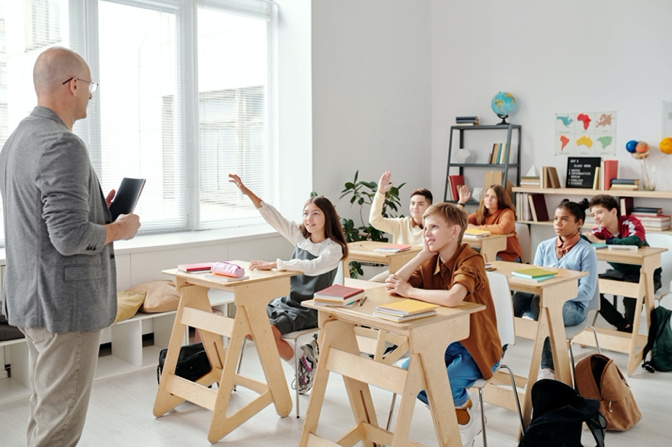 (Source)
Small Group K-12 Instruction
Small group instruction is a program for special-needs kids who struggle to learn in a normal class environment. It also assists students who may have missed out on a few school years, as well as children belonging to low-income neighborhoods. These groups usually consist of students of two or six who receive direct instructions.  Conveying instructions in small groups helps students grow comfortable in the learning environment. At the same time, it gives them the space to ask questions without having to think a million times about it before they do.
Through these groups, also known sometimes as learning pods, teachers are able to assess a student's coping and instructional skills. Using that data, they can create instructions and a program according to the child's needs and capabilities.  Teachers use standardized assessment, data monitoring, and formative data assessment to identify a student's learning disabilities and the way they grasp things in a classroom. Teachers use unique learning methods to tackle different issues students face. These measures include:
Supplemental aids
Reading supports
Learning through technology
Visuals
Manipulatives
Subjects that receive more importance include math and reading. These are the most common subjects that students struggle with. Using effective measures, teachers try to train small group instruction students within a week and get them back on track with the whole class.
How Does it Work?
There is a lot of strategic implementation involved for small group instruction to work. Teachers play an essential role in organizing and managing, which at times can get a bit hectic. At the same time, they also have to handle kids in the classroom. The first thing teachers do is assess what all they will carry out during the instructional period. This mostly consists of jotting down lesson plans using visuals, graphics, and technology.
After every lesson, teachers track every student's progress using anecdotal notes. They also plan for the following week, which will concentrate on the issue majority of students struggle with. The teacher pays more attention to the student than usual in small group instruction.
Even break times are essential. Suppose the teacher feels like a certain student isn't comfortable with a particular strategy. In that case, he/she will create another way to instruct the student, helping them understand better.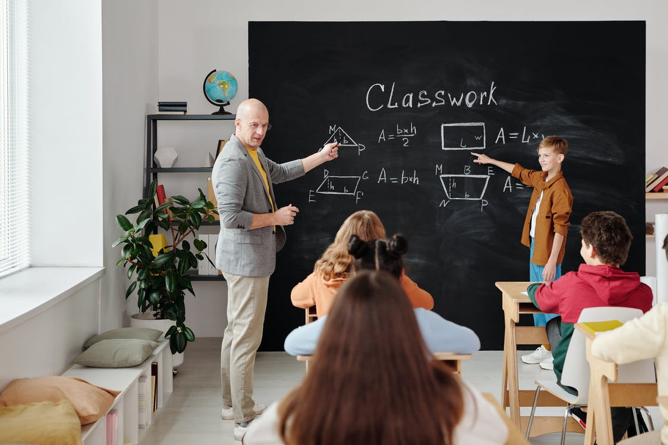 (Source)
Benefits of Small Group Instruction
1.     Achieve Constant Feedback
In a small group of students, it's easier for a teacher to give constant feedback regarding one student and monitor them daily. This feedback is an essential part of growth and improvement. This way, the teacher will know specific areas where students need more attention.
2.     Encourages Participation
Students might feel more comfortable participating in a smaller group, which is a good way to boost their confidence. Small group instruction makes room for plenty of group activities. This helps kids work as a team. It's also a good way to prepare them to work in bigger groups when they return back to class. This encourages kids to start thinking beyond their information in order to reach a particular goal.
3.     Individual Instructions
Teachers provide tailored instructions to each student. Helping them learn at their own space, but at the same time, increasing their speed as well. For subjects like math, the teacher breaks down instructions, taking time to teach each stage to students. Instead of teaching in one go, the teachers break down each subject and teach the students step by step, helping them grasp better.
Small Group K-12 Instruction: Final Words
Small group instruction may seem like an easy thing as it involves teaching fewer students, but it's tougher to handle than a classroom full of 20 students or more. Small group instruction offers a more detailed and simpler way of instructing. Hence, it may get a bit more challenging for the teacher and takes up more time.
If you feel like small group instruction is what your child needs to cope with lost time in school or improve their grasping skills, contact kingeducation.com. At King, we offer students the choice to be a part of the small group K-12 instruction that will surely help them catch up with their peers academically.