K-12 Education: Tutoring Options
Have you ever considered tutoring options as part of your K-12 child's education? Or yourself, for that matter? Well, tutoring is a very common requirement in today's world. Many students find tutoring to have a positive effect on them. It refines crucial concepts and makes it easier for them to learn. No matter how advantageous tutoring might be, people still think it's for students who have slower coping skills.
On the contrary, tutoring is a practice platform and helps you get extra help and guidance. With a tutor, you can revise whatever you've learned in school. Besides, it allows for one-on-one understanding as well. The tutoring industry has flourished, especially thanks to changes in technology. Instead of having to stay back in school for classes with a tutor, you can now get it at home, any time of the day, using handheld devices. If you would like to find out more tutoring options for yourself, read further below.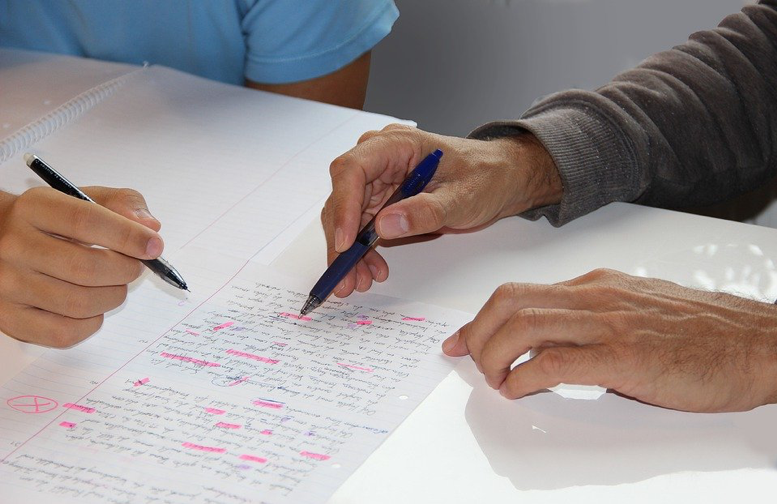 (Source)
K-12 Tutoring Options
1.     Government Tutoring Programs
The State Department of Education offers free government tutoring programs to a list of schools. This program pairs almost every student with a professional, knowledgeable tutor. These tutors could be teachers from other schools or come from community-based organizations. The Every Student Succeeds Act states that a certain amount of students has the right to free tutoring. To see if your school is on the eligibility list, get in touch with your school district.
2.     Learning Centers
You can enlist your child in a learning center, which is somewhat similar to a school but runs very. Learning centers give students the platform to study with whatever skills they have among professionally trained teachers. Over here, students can choose between one-on-one tutoring and small group tutoring.
Learning Centers like King Education LLC provide effective K-12 tutoring services. One drawback of enrolling your child in a learning center would be that you cannot choose a tutor. The academic office will assign each student with a tutor. This may also be expensive for you as you will have to pay for every individual session, which can go up to $200.
3.     Individual Tutoring
Individual tutoring is a standard option that many students use. However, sometimes it's hard to look for a good-quality tutor on your own. The good thing about individual tutoring is that you get that one-on-one attention that you can't get in class. Furthermore, you feel comfortable when it comes to asking different homework or school-related questions. You also get to choose your tutor according to your preferences. So if you sense a good professional teaching vibe from them, then they're probably the perfect choice for you. You can look for tutors online or even around your school.
4.     Online Tutoring Software
Online tutoring has taken over almost every other tutoring option, especially in today's time of "social-distancing." The good thing about online tutoring is that it's easily available, and there are a million platforms that offer this. Khan Academy and Cheggs Tutors are just two of many popular examples to choose from. You can access this software at any time of the day and study at your own pace.
Some of the online tutoring software provides minimal fields of teaching and, at times, can get repetitive. It's also a good way to save money as some of these are free. If you want to achieve a one-on-one personal relationship with your tutor, then this might not be the best tutoring option for you.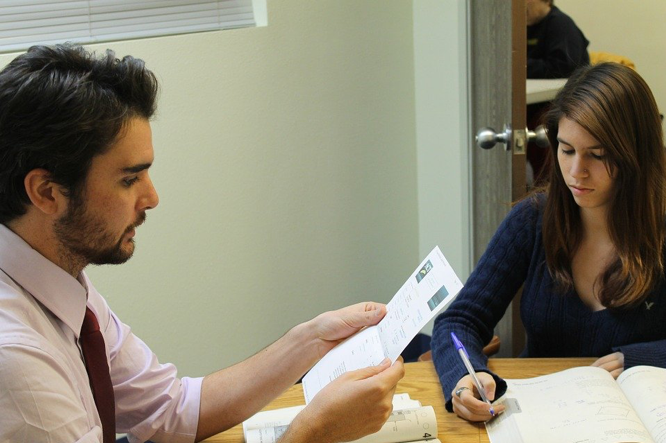 (Source)
5.     School Tutoring
Many schools provide the option of tutoring if they feel that a student needs extra help and attention. In most cases, school teachers offer tutoring after school hours. They help with things you don't understand in the classroom and guide you through homework queries.
Some students might not feel comfortable with this option as there is usually a barrier between the classroom teacher and the student. The thought of staying back in school is also exhausting and demotivating. You can check with your child's school to see if they offer such services.
6.     Friends and Family
If you have friends and family who are really good at teaching, you can always seek tutoring help. For many, this is more of a comfortable and reasonable option to seek tutoring services from someone you already know. But, you may not achieve that sense of professionalism, and at times it can get awkward.
K-12 Education Tutoring Options: Bottom-Line
With so many tutoring options available, it can get a bit confusing on what to choose for your child. To make this process easier, you should first identify whether your child is comfortable with in-person or online tutoring. Once you know this, you can assess the options that go with each category. It's always best to consult with your child before choosing one for them.
For a better understanding of in-person or group tutoring, get in touch with King Education LLC.