Learning pods: A Supplement to Hybrid Learning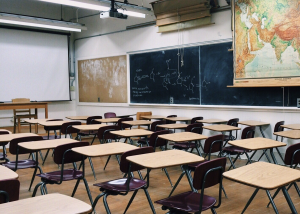 What are learning pods? Given the amount of uncertainty this fall, many families are seeking other options to support students in digital or hybrid learning. One option that has received a lot of attention is the use of a learning pod, which is a small group of students working together in the home. These students are usually connected through their neighborhoods, their parent networks, or their classmates, and they meet as a group with a private teacher or tutor. In addition to providing needed educational support, a pod can give students the opportunity to work collaboratively and engage with one another.
Many kids struggled with the sudden switch to remote learning in the spring. It can be harder to learn and stay focused when staring at your teacher through a computer screen. However, pods can provide the in-person teaching and social interaction that students need. A learning pod can also take some of the burden off parents who are worrying about their child's education or lack of social connection.
If a learning pod is something your child might benefit from, reach out to neighbors or friends to see if they feel the same way. At King Education, our team of educators, many of whom are full-time, certified teachers working outside the classroom this fall, are committed to supporting families and students during this difficult time. If you or a friend is in need of educational support, whether for your child or for a small group of learners, please don't hesitate to contact us.
This fall will undoubtedly present unique challenges for teachers, students, and parents alike. But with perseverance and creative solutions, we can still make this upcoming school year a successful one.
If you'd like more information on learning pods and small group or one-on-one personal instruction, contact us today: