Online Tutoring for Advanced Placement AP Classes
Do you need online tutoring for an AP class? Online tutoring has significantly impacted the education industry. It is now easier for students to cope with their academic issues outside school within the comforts of their homes.  Many subjects and courses make up for online tutoring.
So if you're looking to achieve tutoring in a specific field or subject, you can easily attain that by looking for the best online tutors. If you plan to take an AP course in school and achieve college credit during your high school year, you could take online tutoring for that.
AP classes take a lot of time and effort, and sometimes it gets a bit difficult to manage with your other classes. If you feel like you're falling behind on your AP classes in school, there is no need to drop out or give up. You can instead find a way through and seek help from online AP tutoring. If you're still not sure why you should seek online tutoring for AP, then read further below. You will come across a few benefits of attaining online tutoring for your AP class/es.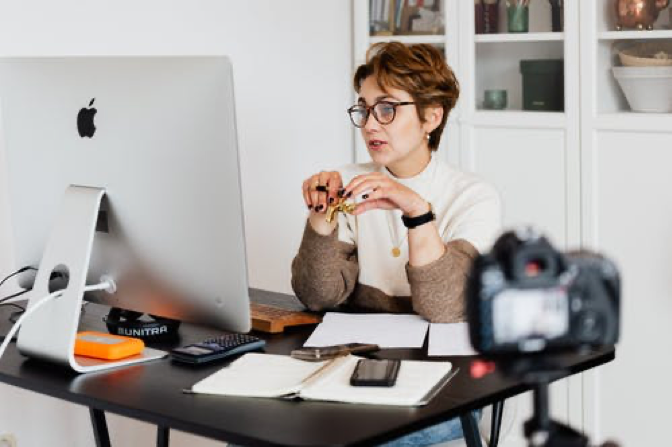 (Source)
Benefits of Taking Online Tutoring for AP
1.     Helps You Grow Towards Academic Success
Many things can help you achieve academic success. Among these, the most important is working on your weak points and making them your strengths. Turning those weaknesses into strengths is not an easy task, but it is achievable. Online tutoring might help you do that by working on your weak spots.
Since these sessions are individual, the tutor is able to pay more attention to your weak links. By helping you with your weak points, they can help bring you up to speed. This also gives you space to make your basics stronger, which is something you can't do in an AP class.
2.     Boosts Confidence and Self-Esteem
Taking AP classes along with your standard high school courses can get a bit de-motivating when you have so much on your plate and are unable to understand everything. Online tutoring gives you the freedom to be yourself and ask as many questions as you like.
Once you notice the tutor's guidance is of good use, you will automatically feel a sense of confidence and self-esteem. This will remind you that there is nothing you cannot do. All you have to do is put in a bit of time and effort. In this case, your efforts go towards paying attention to online AP tutoring. The right teacher will also praise you for getting the right answer, allowing you to feel good about what you're learning.
3.     Less Distractions
If distractions in class can easily get to you, then online tutoring is the perfect way to tackle that issue. In an online AP tutoring session, the tutor gives their full attention to you. Hence, you have to stay alert to what they're saying and teaching you. You don't have anyone else around you to talk to or to distract you in your AP classes. The time with your online tutor gives you the freedom to study in a private and comfortable setting.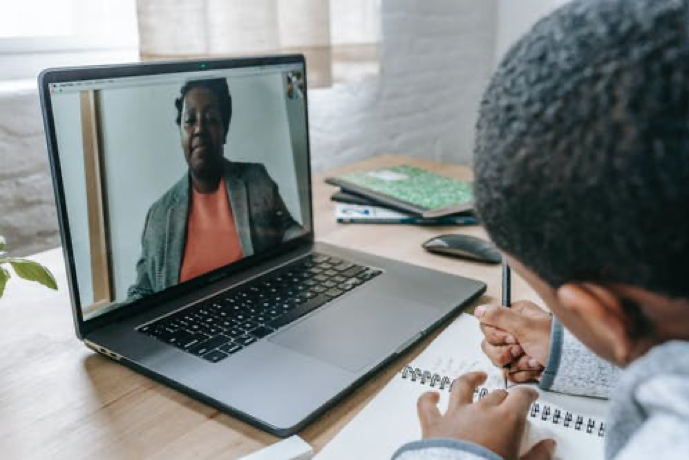 (Source)
4.     Focuses on Your Weak Spots
Everyone has some weak spots or the other, and there is no reason why that should bother you. Instead of hiding it, you should attain help, especially if you're facing your AP classes' issues. While you gain most of the learning from your AP classes, your online tutor will help you focus solely on your weak spots.
So if something is not working out during your actual AP classes, you can ask your online tutor. This helps motivate you and not feel bad about failing to understand something in class. In the back of your mind, you have the assurance that you will get better help from your tutor. Therefore, you don't have to stress yourself out if you don't understand something.
5.     Encourages Instant Connection
With online tutoring, you can gain instant help anywhere by getting in touch with your tutor through social media. You don't have to worry about staying back in school or dealing with the nervousness of asking your AP teacher. You can take most of your online tutoring from the comforts of your home, and this will make it more comfortable for you to study.
Online Tutoring for AP Classes: Consult King Education
Getting great scores in your AP class can do wonders for you when it's time to attend college. There are a lot of benefits that AP credits  can get you. To successfully achieve that without stress, you may need to get some help from an experienced online tutor. Once you start taking online tutoring sessions, you will realize how helpful they are.
For the best online tutoring AP services, get in touch with King Education LLC. Don't take any risks with your classes and ensure that you are getting the best results out of your education and investing in your future. 
Call or email us today for a free consultation: