What are Elementary & Middle School Learning Pods?
Have you heard of learning pods for elementary and middle school students? The current global pandemic brought about a plethora of hurdles. Nevertheless, it trained the world to make new changes, such as incorporating unique ways of learning. While the pandemic badly affected many industries, the education sector took the worst hit. Not to mention, students all around the world have to adapt to new ways of learning that may not suit them.
Teachers and parents are quite concerned about students in elementary and middle schools. At these levels, they need social interaction for growth and development, and studying on a screen isn't enough.
To tackle this issue, US schools have introduced a unique and new way of learning that helps small groups of children interact with each other at home or outside.  This method, 'learning pods,' is starting to gain traction since its launch in July. Learning pods have the potential to help young students adjust to remote learning. To know more about this learning plan, read on.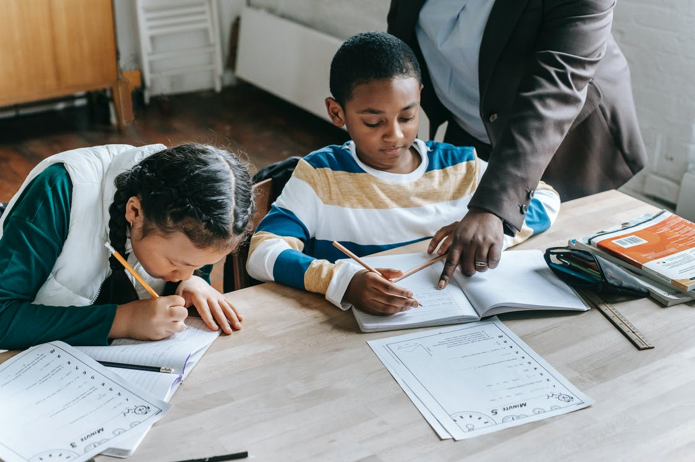 (Source)
What Are Learning Pods?
Learning pods are similar to a normal classroom but host a smaller group or class. It targets elementary and middle school students who need interaction with classmates to learn better. Each pod will have a minimum of 3 and a maximum of 10 kids per group.
Usually, a professional tutor conducts the classes. Everybody has a different way of learning and teaching. Some learning pods support preens, who share the tutor's responsibility, while some are more of a home-schooling regimen with a standard curriculum. Learning pods help elementary and middle-school children receive the attention they need from the comfort of their home.
Why Opt For Learning Pods?
Social interaction is very important for elementary and middle-school kids, but they are susceptible to the virus as well. One of the main reasons to opt for the learning pod method is to avoid the risk of them contracting the coronavirus. These innovative learning pods help students receive in-person instructions while staying safe.
While all schools have adapted to online learning, children aren't receiving the attention they normally would in school. Not to mention, some kids find it difficult to pay attention during online classes. Through learning pods, your child can receive qualitative in-person learning. At the same time, they will have classmates around, which makes for a lively environment.
Despite remote learning's importance for the public's safety, parents are having a hard time keeping up with kids' online classes. Often, they are unable to give proper guidance. This puts parents under a lot of stress, preventing them from focusing on other chores around the house, especially now that most businesses function online. With the help of learning pods, as a parent, you can focus on other things. At the same time, you will be relieved that your child is getting proper attention via learning pods.
Learning pod classes are usually at a child's home. This way, you don't have to worry about your child being in an environment that may expose them to the virus. It's safe, especially if you know all the parents are part of the learning pod.
The Safety of Learning Pods
A major concern for parents would be the safety of their children during the ongoing pandemic. You're probably wondering if it's safe enough to send your child to a learning pod? Considering the widespread of the coronavirus and its severity, we ensure that all our tutors implement hygienic practices at all times. We have them sign a specific contract as well.
During the entire session, tutors will have their masks on and practice social distancing from the kids as much as they can. The families sending in their kids are also encouraged to follow basic hygienic practices set by the CDC and the State of New York. Children are at all times encouraged to do the same by their tutors.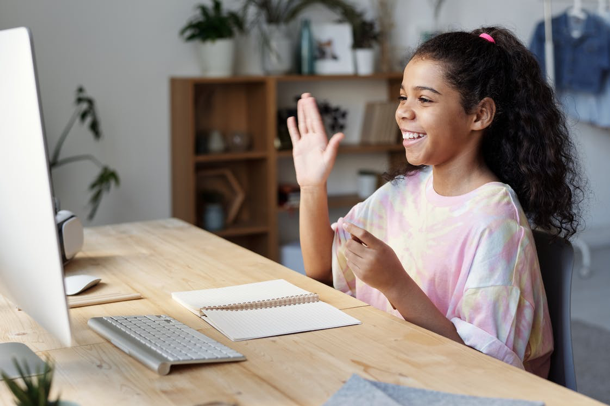 (Source)
How Learning Pods Support Kids Academically
Helping kids grow academically via learning pods is one of the main aims of this system.  Learning pods help students who find it difficult to study online. They help them receive on-the-spot interaction on Zoom. The tutor will give students a task and help them out individually. At the same time, they give projects, assignments, and different lectures. The best part about learning pods is that they will provide students with the necessary supplemental materials, which is another less burden for parents.
Elementary & Middle School Learning Pods: Final Thoughts
If you're convinced that your elementary or middle-school going child requires and will benefit from a learning pod, then you can contact us at KingEducation.com and enroll your child in one of our learning pods.  Allow your child to receive the education they deserve during this challenging time and witness the beneficial effect it has on them.