Learning pandemic pods have become common, and learning institutions, as well as families, adopted this approach during the global pandemic situation. Are you not familiar with the concept of learning pods? Well, this article focuses on what a learning pod is and how it can benefit your child in learning and studying during this hard time of coping with the COVID-19 virus.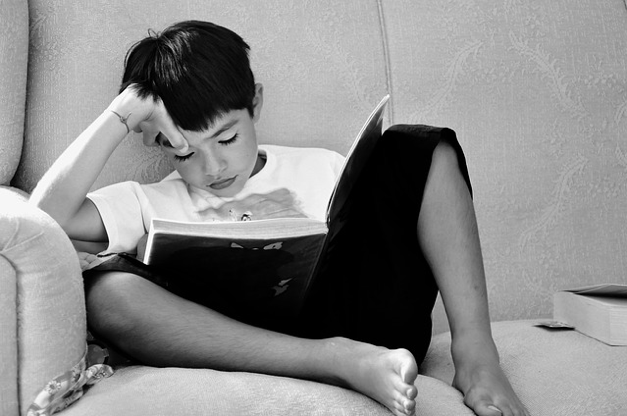 Families and many learning institutions are now arranging small groups called "pods" for their kids to learn and continue their studies rather than attending schools. Three or four families put their children in one home and have them learn together. Sometimes, one of the parents takes the responsibility of teaching the kids or rotate duties. Others are hiring tutors and the best teachers to aid in their children's learning.
However, learning alone can be problematic for children who are used to the experience of working in groups or engaging with those around them. That is why the concept and idea of the learning pods are gaining popularity.
Where Did the Idea of Learning Pods Come From?
Due to the COVID-19 pandemic, many businesses and education institutions experienced shutdowns and closures. This was primarily for the safety of the children and to prevent the spread of the novel coronavirus.
Regardless, as time went by, the need for educational institutes to open increased. Therefore, many people came up with the idea of distance learning. However, families quickly realized the impact of distance learning on the overall study experience of their kids.
For that reason, there was a need to find a solution for those kids who were problematic or not enjoying studying alone at home. Small groups of children with the same level of learning and skills, whether at home or in a controlled environment at schools was the solution, i.e., learning pods.
What is a Learning Pod?
In simple words, a learning pod is a small group that comprises children from elementary or middle schools. This small group can comprise six children or less. They come together to socialize, interact, engage, and learn in the traditional way that was once the way of learning in all the educational institutes pre-pandemic.
Parents can hire experts who manage and teach learning pods. Learning pods are not similar to each other because every child has a unique way of thinking, interacting, and learning. Since families need learning pods, so their children carry with studying in the same manner, they may hire instructors and experts to cater to their specific needs.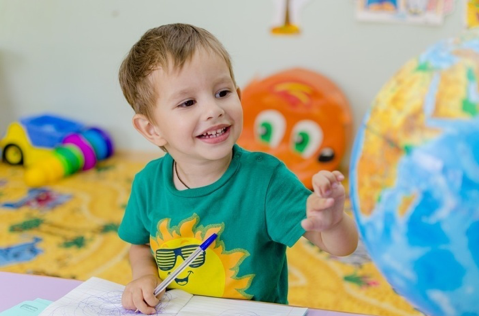 (Source)
For some, learning pods are the means of continuing education with specific academic courses and online classes, while others imply describing their own set of study courses for their children. The kids no longer have to stick to digital screens in order to learn and keep studying. In fact, learning pods bring back the idea of traditional learning through safe measures without raising any risks of the virus spread.
What are the Benefits for Students in Learning Pods?
Here are some of the main benefits that students gain in learning pods, whether at home or in institutions.
Development of Social Skills
Pods provide the most suitable environment to make friendships and engagement in social activities. If your child struggles with social skills, the pods help build confidence. As the circles are always small, your kid can slowly become comfortable interacting with a small group of students.
Learning Collaboration
Some kids like to work in coordination and collaboration with their fellow classmates. Learning pods give them this experience back by allowing them to help other students while receiving help simultaneously.
Motivation
Learning pods provide motivation because they are the source of healthy competition among a small number of children. Children interact, compete, engage, and form friendships throughout their course of learning. The pods are no different as they provide the same level of motivation for your child.
Furthermore, as other kids celebrate the success of your kid, it can be an incredible boost to their morale and self-esteem. Not only that, it reinforces the concept of group learning, which makes them excellent team-workers in the future.
In addition, when engaging with a small group of children, teachers quickly realize the ones that lack leadership and those who possess such qualities. Hence, it becomes easier to nourish the required skills with the close and individualized attention of experts.
What is a Learning Pod? Conclusion
Do you want your child to utilize the maximum level of resources in making their studies successful? Learning pods can be a great help for those who are struggling in studying alone or at home. This style of small group learning provides an excellent environment that features collaboration and teamwork while ensuring safety for all included.
King Education can help you find the right tutor for your child, whether it is organic chemistry, physics, or any other subject. Our educators feel responsible for providing the best environment for your child to study and learn. Give us a call to learn more about our learning pod services.

KING EDUCATION LLC
99 Madison Ave.
Suite #5025
New York, NY 10018
(917) 768-6151
info@kingeducation.com
Learn about our tutoring and test prep services >
---
Reference Links
https://www.usatoday.com/in-depth/news/2020/09/10/learning-pods-what-they-and-how-set-one-up/3435956001/
https://www.nytimes.com/article/learning-pods-coronavirus.html
https://globalnews.ca/news/7324088/coronavirus-inside-learning-pandmic-pod/
https://spn.org/blog/learning-pods/