You may have heard of "pod learning". Here we will understand what it is and why it can be useful in education today. Lately, many parents prefer online, in-person learning systems for their children. However, there are still some challenges in online learning. Finding the best tutor is not as simple as it seems. Many parents do not have enough knowledge or resources to provide their children with an expert tutor. According to a survey, about 17 percent of parents have enough resources to support their child with homeschooling or virtual learning.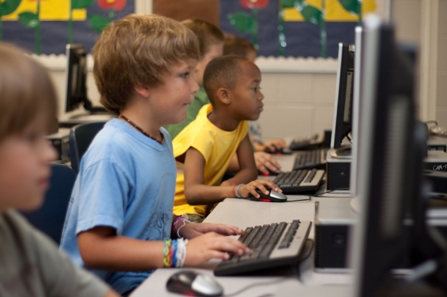 (Source)
To the concern of many parents, Covid-19 has managed to disrupt classroom learning at an unprecedented scale. A common solution that many have relied on is the learning pod. In this article, we will discuss how a learning pod can help your child keep pace with their academic education.
What is a Learning Pod?
A learning pod is a beneficial way to enhance your child's learning experience. It is a group of students who help each other and learns together in a remote environment. A learning pod will equip your child with remote learning in a productive environment.
Learning pods can benefit your children by enhancing their academic knowledge or helping them perform extracurricular activities. In other words, a learning pod is a group of three to four friends who are in the same grade and have similar abilities. If you want to create a learning pod with a learning coach, you can contact King Education.
Benefits of Learning Pods
Parents are turning to learn pods after pandemics so they can connect with their classmates and keep up with their studies. A learning pod will enhance your child's learning ability as well as help them socialize.
A child learns better in a friendly environment especially when they are learning with their friends. Children and their friends in the same class can easily correlate and help each other grow academically. Here are some benefits of learning pods that you should consider:
1.     Socialization
Parents who prefer virtual learning for their children will stress more the importance of socializing. Children learn better in schools because of the learning experience. This includes positive connections with the teachers and other students. If you want your child to socialize while learning, you should create a learning pod.
A learning pod helps your child get along with like-minded students and find solutions for their challenges. You can create a group of five or six students and offer them school supplies to help each other learn. A learning coach will supervise the students and make sure they are heading in the right direction.
These students can talk to each other, ask questions, and have lunch together. In simple words, a learning pod will help your child interact with other children and seek education in a controlled environment.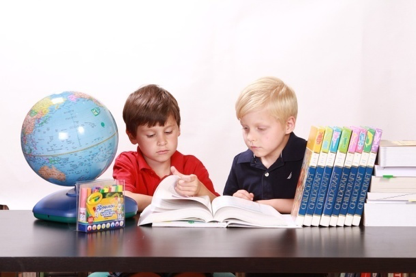 (Source)
2.     Schedules
Students flourish when they have a proper routine or learning structure. A learning coach will share valuable resources and develop techniques to boost the learning experience for your child. They will create a daily schedule so children will focus more on their studies.
When you or your spouse teaches your child at home they will easily get distracted. However, with the learning pod, your child will follow a schedule and cover the outline for their courses in time. This indicates that a learning pod will keep students in a progressive direction. A weekly structured routine supports your child's development and learning.
3.     Field Trips
Students enjoy field trips as they get more opportunities to explore with their friends. A learning coach will take your child along with others in the learning pod to local sites and give them assignments. These activities will enhance your child's learning experience and enhance their observational skills. Field trips with learning pods will encourage your child to make discoveries and share them with their friends.
4.     Enrichment Opportunities
When your child is getting an education in a learning pod, they will develop many skills beyond their standard curriculum. For instance, many learning coaches take their students for outdoor activities such as gardening so they learn new stuff every day. Furthermore, your child can also develop artistic skills with in-person art lessons.
5.     Learning Coaches
Learning coaches plan strategies for children in the learning pod. A learning coach will supervise the children with their education. Furthermore, they will direct the children to the right path with educational resources and planning.
They will create learning strategies; keep students on track, schedule subject matter, and answer questions. You can hire learning coaches for in-person or virtual learning. They will support your child through any challenges in their academic and behavioral skills.
Pod Learning: Conclusion
A learning pod is an incredible way to enhance your child's learning capabilities through socializing. A child will love to study with their classmates. Learning pods and learning coaches are essential to direct your child to the right educational journey.
If you want to learn more about learning pods, you can contact us at 917-768-6151 and consult with professional tutors and coaches. At King Education, we make sure that your child receives the best education and face the challenges all alone. You can visit our website and fill a form for a free consultation.
King Education LLC
99 Madison Ave, Suite #5025
New York, NY 10018