What to Look For in College Admissions Counselors?
What are the most important things that college admissions counselors should provide? When you are applying to a college, one of the first things you should know about is the admission process. Admission tests and college applications are the second step in the process of getting into a college. What is the first step? Well, it is choosing a college or a shortlist of the most suitable colleges that are best for your academic and other career needs.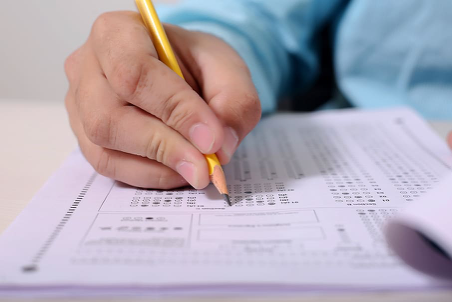 (Source)
A college application may tell you what information a college admission officer requires, but it hardly tells you regarding the information that carries the most weightage. If you were aware of such knowledge, it would make your college admission processes much easier and convenient. However, in such cases, college admissions counselors have a huge role to play.
Qualities of the Best College Admissions Counselors
Finding the right college usually depends on your academic goals and financial conditions. With minimal fees and costs, you can hire a college admissions counselor to help you on your journey in getting accepted to your desired college. But how do you choose the right college admission counselor? Here's how.
You have to choose a college admission counselor who fully understands your interests and goals. If not that, then the interests and overall goals should align at some point in the process or conversation with them. Here are the top qualities that you must look out for before choosing a college admissions counselor for your needs.
Certification and Ethics
All the counselors need to possess some mandatory and compliance certifications to qualify themselves as private or college admissions counselors for students. Pay attention to whether a counselor is certified or not, as it will help you assess the level of authenticity and expertise in their services.
You should find a private college admissions counselor who has certificates such as Independent Educational Consultant Association and/or National Association of College Admissions Counselors. This helps you determine whether the college admissions counselors operate under the right code of ethics and reputable information.
Accessibility and Communication
Learn about the qualities that the college admissions counselor possesses. There are certain aspects that you should consider, including the qualification, background, areas of expertise, and location of the college admission counselor.
While some students rely on the local counseling services when searching for colleges locally, some provide the best virtual correspondence via Zoom Meetings, Skype, etc. It is important to learn whether you require exceptional skills of a counselor that you may not be able to meet in person or if the local counselor can help you with your college admission process.
Offered Services
The next factor to consider when searching for the right college admissions counselor is to find the services they offer. Will they outline the best colleges that suit your academic record and curriculum achievements? Do they also provide advice on what your future steps should be regarding getting into your dream college?
Many counselors also provide financial aid advice, important exams preparations (ACT, SAT I, SAT II, etc.), final colleges list, college decisions, and more. All you need to do is perform a quick check to determine whether a counselor is right for you or otherwise.
Individualized Guidance
Although getting into a flagship university or Ivy League school is a notable victory, forcing your efforts into getting into one isn't always viable. In fact, many other reputable education institutes offer a similar level of services and academic support.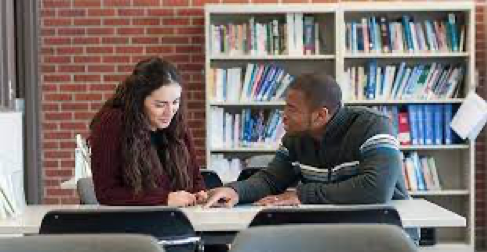 (Source)
Therefore, learn if your counselor is open to any other suggestions rather than only the most popular universities and colleges that might not be the best fit for you.
Experience and Expertise
Learn about their experience and how long they have been counseling others on the same terms and requirements. A higher experience could mean in-depth knowledge of college admissions and requirement processes which can help you a great deal.
College Admissions Counselors: Conclusion
Do you wish to work with the most experienced and expert college admissions counselor? Do you want to hire the best and exemplary skilled college admissions counselor for your child? Well, at King Education, we deliver the best services for various aspects of learning, tutoring, counseling, college admissions, and more.
Our esteemed experts possess remarkable knowledge in the area of college admissions and counseling. With the ongoing pandemic, it can be hard to keep up with the pressure and lack of time and energy when looking for the best colleges. But there is no need to worry when you are working with professional counselors at King Education.
King Education LLC
99 Madison Ave, Suite #5025
New York, NY 10018
(917) 768-6151
https://www.kingeducation.com/
---
Reference Links
https://plexuss.com/n/what-do-college-admissions-counselors-look-for
https://www.usnews.com/education/best-colleges/articles/2019-04-04/what-to-look-for-when-hiring-a-college-consultant